Launch Service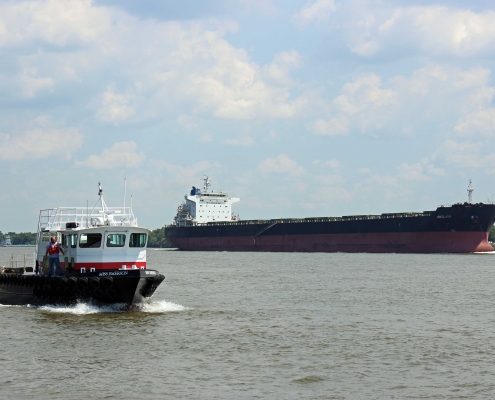 Since 1945, Port Ship Service has been the most reliable maritime transportation service on the lower and upper Mississippi River. Whether transporting passengers, providing an AIS escort service or loading necessary provisions, Port Ship Service is available 24-hours a day for all your maritime transportation needs.
All twenty-two of our boats are inspected yearly, are United States Coast Guard certified, and are equipped with color radars, AIS systems, VHF radios, and two-way communication radios; in order to provide safe passage to and from your motor vessel.
Each of our locations are operated by qualified and licensed employees fully trained to operate each certified crane and forklift for loading or offloading any stores, supplies, provisions, or means necessary.
Accommodations
Six 24-Hour Locations
Five 24-Hour Substation Locations
United States Coast Guard Certified Crew Boats
AIS Escort Service
Gangway Delivery
Anchor Service and Repair
Man-Lift and Bobcat Delivery
AIS-System
VHF Radios
Color Radars
Two-Way Communication Radios
Certified Cranes
Forklifts
Heavy Duty Nets & Straps
Heavy Duty Rigging
United State Coast Licensed Captains
Trained & Qualified Deckhands